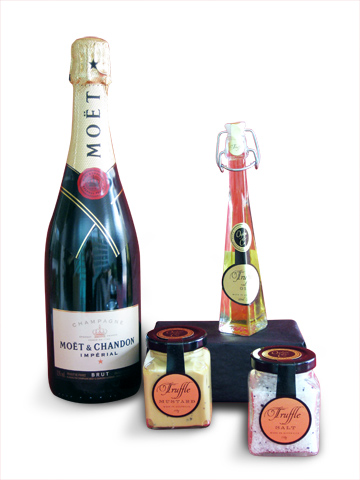 Moet Champagne & Truffle Essentials
$150.00
Details
The truffle has long been said to be so rare its called black gold. This truffle gift pack of truffle oil, truffle mustard and truffle salt uses WA's own Manjimup truffles and makes it the perfect gift for someone special and the ultimate gift for any gourmand. Finished with some Moet, sensational! Contains:
A bottle of Moet Champagne
Manjimup Truffle Oil
Manjimup Truffle Mustard
Manjimup Truffle Salt
NOTE: At least 2 days notice must be given to order this hamper.