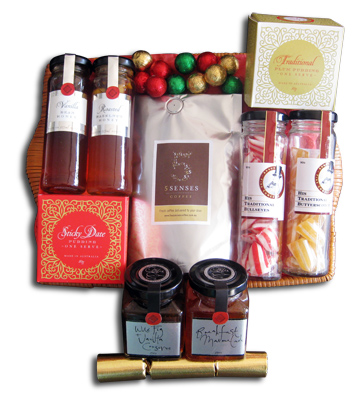 Details
This is the perfect gift when looking for something different. All WA gourmet products that will make them go WOW. Contains:
2 Gourmet Honeys (either Roasted Hazelnut, Vanilla Bean, Tropical Mango or Spiced Orange)
Five Senses or Yahava Coffee
Traditional Bullseyes
Traditional Humbugs
Traditional Plum Pudding
Wild Fig and Vanilla Conserve
Breakfast Marmalade
A Chocolate Bon Bon
Solid chocolate balls
Presented on a hamper tray, or wrapped in an elegant gift box.