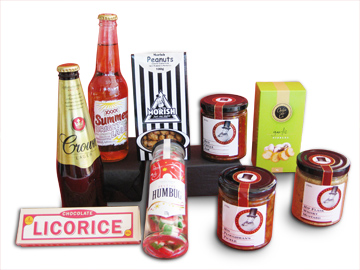 Gentleman's Beer & Condiments
$78.00
Details
This will enhance any man's eating experience. Contains:
2 Beers
Morish Caramel Coated Peanuts or Nuts and Knots
Traditional Festive Humbugs
Ogilvie Garlic Nibbles
Whitakers Peanut Slab
Swagmans Red Chilli Jam
His Ploughmans Pickle
Mango Chutney
Note : Some of the products are for 18+
Based on LIQUOR ACT 2007. It is against the law to sell or supply alcohol to, or to obtain liquor on behalf of, a person under the age of 18 years.