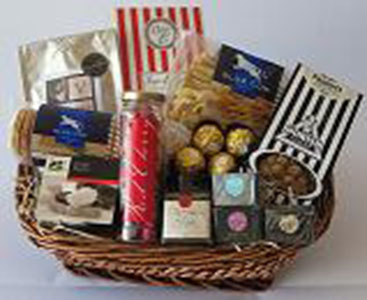 Alcohol Free Gourmet Hamper
$90.00
Details
Contains:
Sugar & Spice Biscuits
Blue Cow Cheese Company Parmesan & Garlic Cheese Twists
Blue Cow Cheese Company Crispbreads
Maggie Beer Plum Paste
Ogilvie Antipasto Olives & Peppers
Morish Peanuts
Wild Rock Candy
5 Senses or Yahava Coffee
Ferrero Rocher.
Presented in a wicker or seagrass hamper and finished with a hand tied bow.
Note : Some of the products are for 18+
Based on LIQUOR ACT 2007. It is against the law to sell or supply alcohol to, or to obtain liquor on behalf of, a person under the age of 18 years.