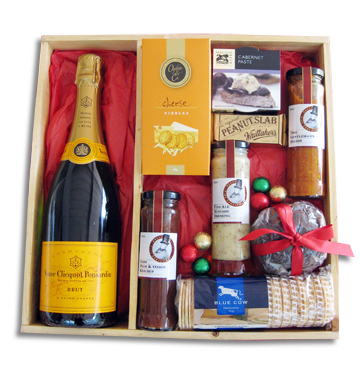 Details
Spoil your man with this fabulous champagne taste gift box. Contains:
Verve Clicquot Champagne
Ogilvies Cheese Nibbles
Maggie Beer Cabernet Paste
Blue Cow Crispbreads
Christmas Pudding (seasonal)
Whitakers Peanut Slab
His Gentleman's Fine Ale Mustard Dressing
His Gentleman's Dark Plum & Onion Ketchup
His Gentleman's Relish
Solid Chocolate Balls
All presented in a beautiful woodedn box complimented with a festive bow.
Note : Some of the products are for 18+
Based on LIQUOR ACT 2007. It is against the law to sell or supply alcohol to, or to obtain liquor on behalf of, a person under the age of 18 years.